Foostival will take place in Paris and Nürnberg,
30th September 2023 !
What is the Foostival?
Sharing in its purest form, coming from a team of enthusiasts who wishes to bring together an entire community under a single banner, that of the Quaggans. For an entire day, the distance is reduced to nothing and everyone who is interested in Guild Wars 2 is invited to a place where the key word is none other than fun and sharing!
This year is already the 6th edition of this European meeting for about fifty quaggans who come to spend a day in the company of other fans.
Find the presentation video of the 2018 edition.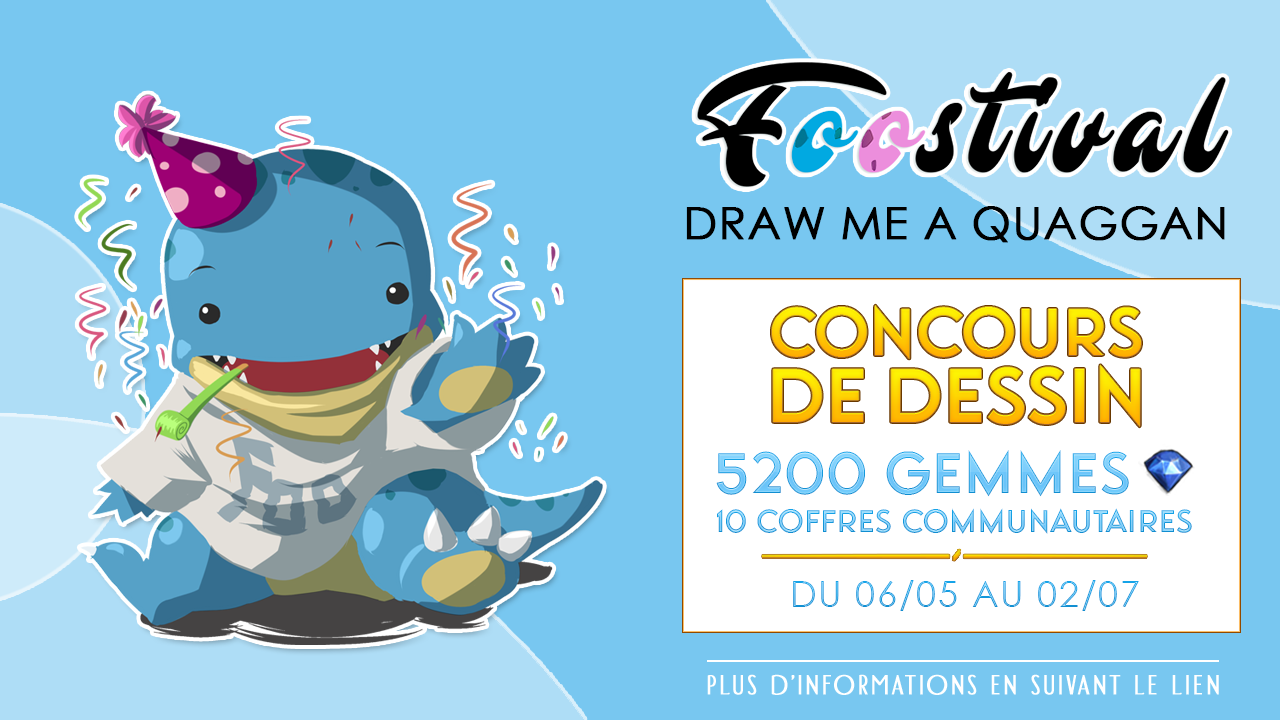 Contest : Draw me a Quaggan
"Draw me a Quaggan" contest is finished, the objective of which is to elect the official mascot of the Foostival 2023 which will be featured on the Foostival's communication elements.