Draw me a Quaggan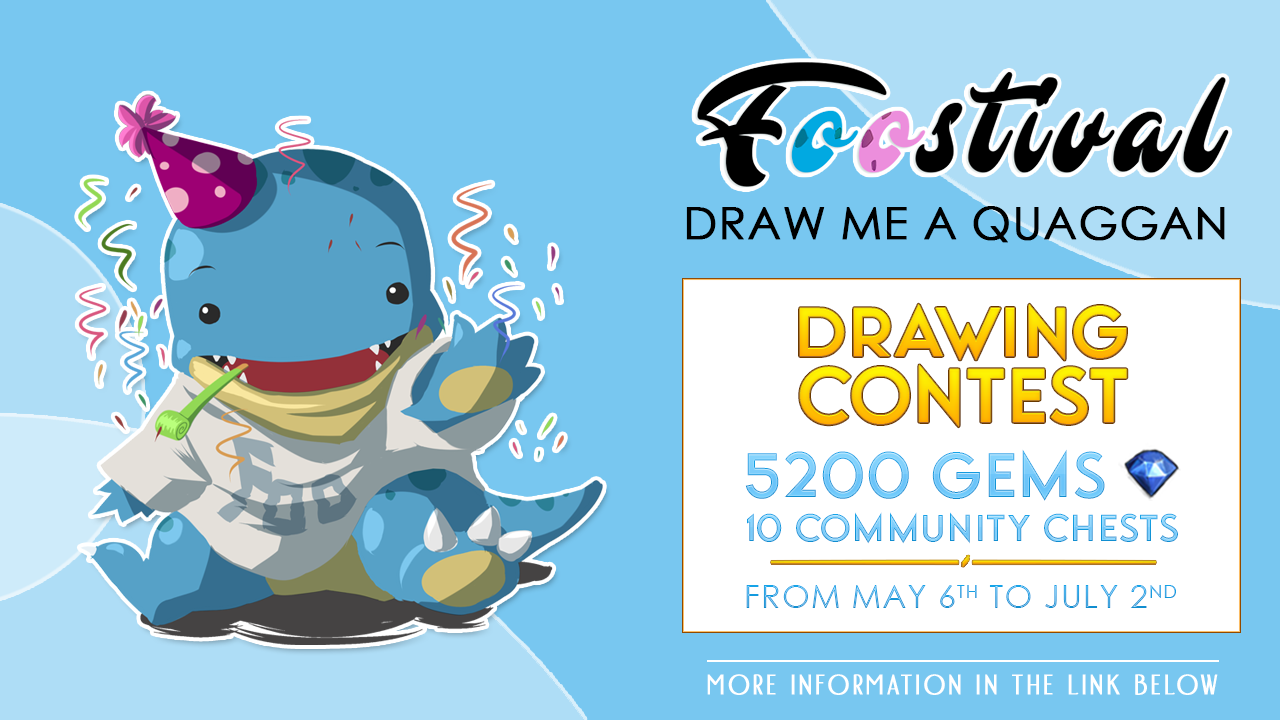 Participate in the "Draw me a quaggan" contest whose purpose is to determine the official 2023 Foostival mascot.
The art made for the contest must be a personal piece.
The art must be made on an A4 document (300 dpi 2480 x 3508 px for digital) and must not contain any promotional text. The contest takes place from May 6th at 10 AM CET to July 2nd at 11:59 PM CET.
The winner from the drawing contest is chosen by a jury from the Foostival organization team.
Prizes to win : 
1st place : 2400 gems and 1 community chest

2nd place : 1200 gems and 1 community chest
3rd place : 800 gems and 1 community chest
4th and 5th places : 400 gems and 1 community chest
6th to 10th places : 1 community chest
Foostival posters from previous years